I've gotten so many fabulous things on etsy that I've decided that I need to start showing off some of my pretties. I figure I'll do a little feature on one of my many goodies once every week or two.
First up is a lovely necklace & earring set I bought from
Patricia Saab Designs
as a little treat for myself after my move back to Portland.
I was really drawn to the necklace. I think it has a very deco feel to it, which I love! I figured the earrings would just be a nice bonus, but when I received them I realized the earrings are beautiful in their own right! They are perfect as a set with the necklace, but they also look great worn alone.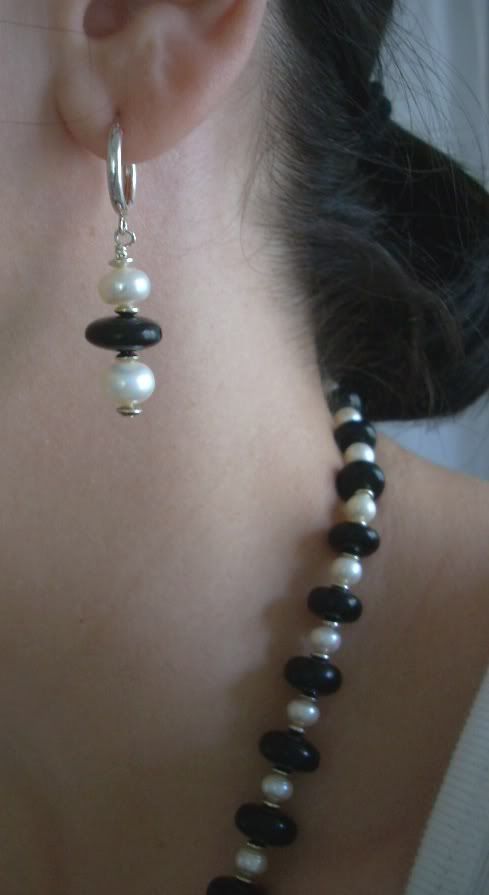 The handcrafted set consists of white
freshwater pearls
& natural
jet
. I originally "met" the designer through forum posts on
pearl-guide.com
, a website for pearl lovers/experts/nerds, so I knew her jewelry would be very high quality. Of course I was thrilled with my purchase :-)